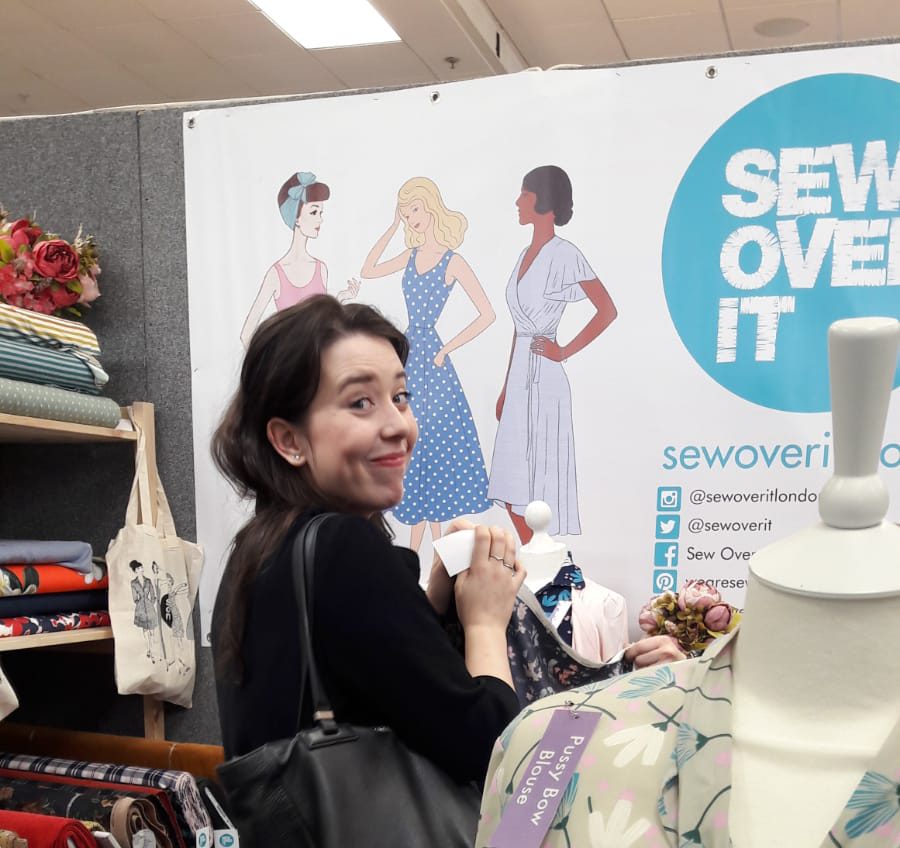 Fangirling at the Knit&Stitch
Ever since I "discovered" the (English) sewing community, and all the wonderful things that come with it, I've wanted to go to the Knitting & Stitching show and meet the amazing people in the community. We absolutely do have fabric markets in Holland, but they don't have the same atmosphere as I imagined the Knit & Stitch has. If I want to browse at a stall at home, I always have to elbow my way through. Plus, the public being a bit older, it's not always easy to find fabrics that I like.
Anyway, I really wanted to find out if I romanticised the Knit & Stitch, or if it really was different from what I was used to. Not wanting to go alone, plus having a mum who is as much as an Anglophile as I am and who's really creative, my dad and I gave her a trip to London for her birthday. Coincidentally we decided on the weekend of the Knit & Stitch 😉 She didn't have to take me of course, but I'm glad she did!
Freaking out
We went on the Friday and decided to get there as early as possible. When we got there, I practically ran straight for the Sew Over It stand, massive SOI fangirl that I am. Now, I knew Lisa herself was going to be there and I was quite nervous. Seeing someone you only know through a screen is really weird and I didn't really know what to say, or to say anything at all! Instead I distracted myself stroking the fabrics, until I heard Lisa say: "You're wearing the Florence dress, aren't you?" I'm glad that an actual squeal didn't escape!
Lisa was really, really lovely. She, my mum and I chatted for a bit, and she complemented my dress, which she found very stylish in all black. I can tell you, it's really good for your ego to have one of your style icons liking your own style! She was kind enough to also take a picture with me 😊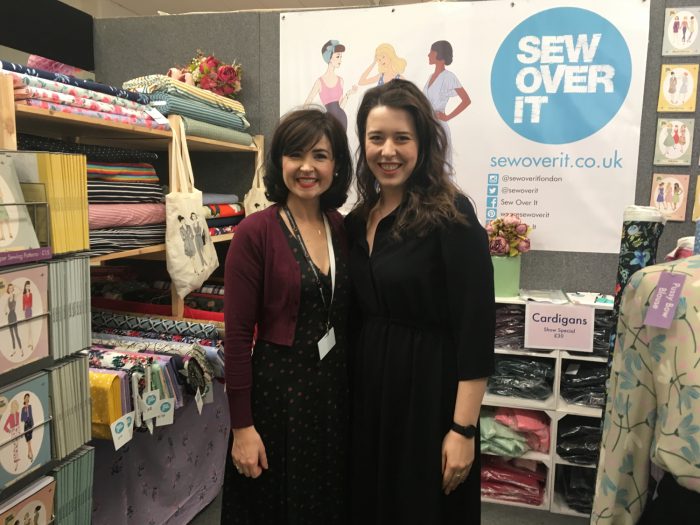 After our little chat and buying some a lot of fabric at SOI, we sauntered on past all the amazing other stalls. It really was different from back home; more modern fabrics, a happier vibe and much nicer people. I spent all my birthday money on as much fabric as I could carry.
Another of my sewing idols would be there that day; Sìan from Kittenish Behaviour. She was having a meet-up, but she was busy talking to other people. I didn't have enough courage to disturb, even though she probably wouldn't have minded. A little bit disappointed in myself for not going up to her, knowing I would regret it if I didn't, we sought her out a bit a later.
In hindsight I have no idea why I was so nervous. Sìan was so nice, and luckily she understood my ramblings on how much I enjoy her vlogs. Plus I met her mum, the Quilting Queen! Again, so lovely <3 We chatted a bit and before I knew it, she held up her camera. Which means I'm in her actual vlog! 😀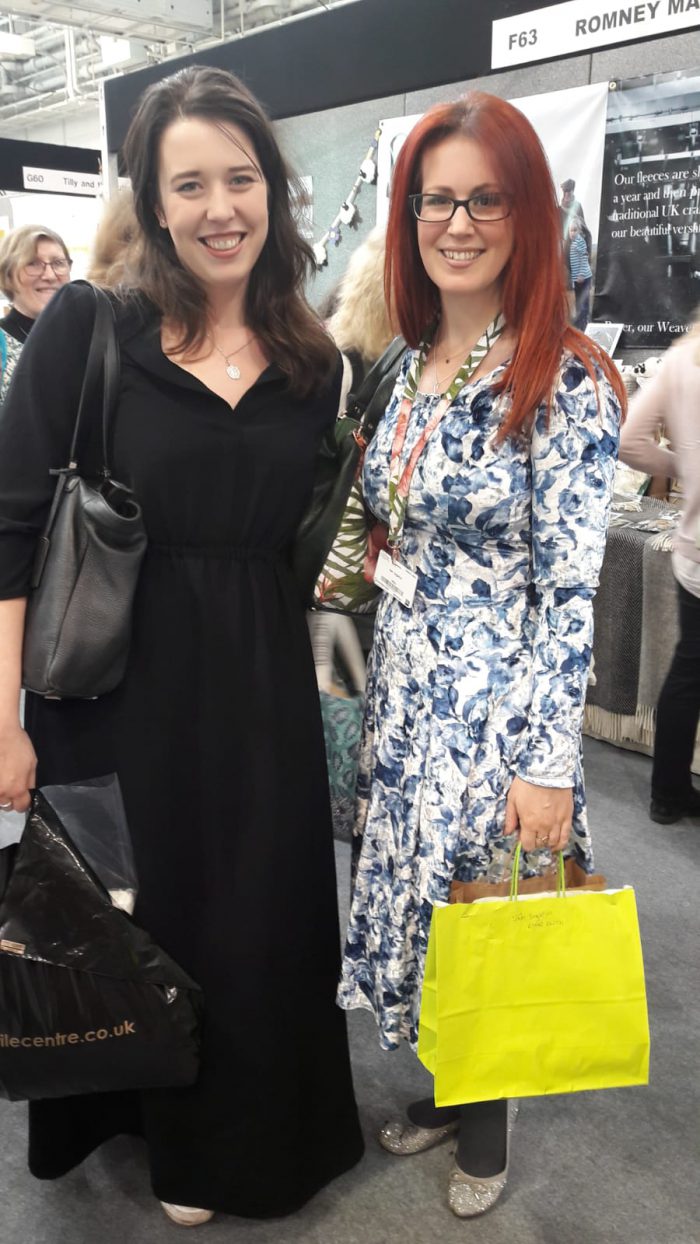 Belonging
Maybe I'm making a bigger deal of this then I should, but meeting both Sìan and Lisa made me feel as if I too could be part of the online sewing community. I never really felt that I could, not knowing if my contributions would be appreciated and frankly quite scared. But this community is so lovely. This is where I'm accepted. This is home
So, have you met one of your idols (sewist or non-sewist) in real life? How did it work out for you?
(On the same trip we also went to the Dior exhibition by the way! Click here for that blog)