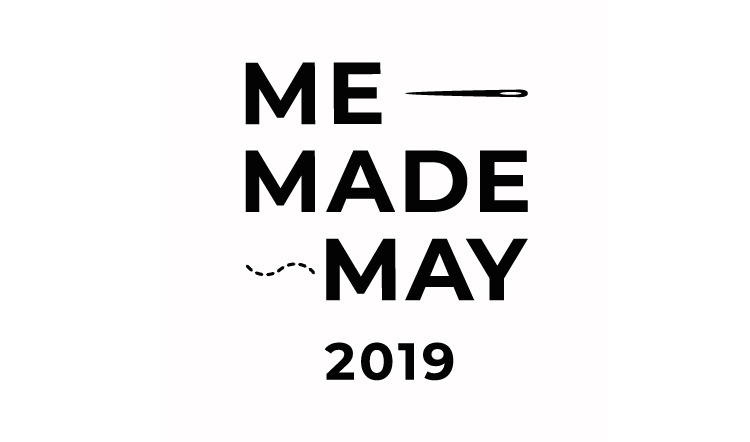 My Me-Made-May Pledge
It's almost May and in the sewing community that can only mean one thing; Me-Made-May is coming up!
This month is hosted by Zoe from So Zo, what do you know?. You make your pledge on her website and optionally on social media. You can decide how challenging you want to make your pledge. Whether it's finishing your UFO's, wearing one me-made item a week or going top-to-toe me-made every day; as long as you challenge yourself a bit, anything goes!
Now I'm actively participating in the sewing community, I'm super excited to make my own pledge!
My Pledge
I already try to wear as much me-made as I can, but definitely not every day. Truth is, I still love a lot of my RTW and vintage/secondhand clothes and I rely on them for variation and completing an outfit. I have quite a lot of me-made stuff I think, but I don't really know if I can fill an entire month without wearing the same outfits over and over 😅
I really do want to have a more complete handmade wardrobe. I think that I grab my trustworthy, known, RTW items because I don't feel that I my handmade things can be combined with each other. Not enough for varied outfits at least. To help me record this, I'm planning to use the Me-Made-May Outfit Tracker from Kallie from KallieSews. Hopefully this can help me identify those gaps!
So, after thinking long and hard, I pledge the following:
I, Nina from Puckadora, sign up as a participant of Me-Made-May 2019. I endeavour to wear at least one me-made item a day during May 2019 and to record as many outfits as possible to discover gaps in my handmade wardrobe.
I will try to capture as many outfits as I can on my Instagram account too, hopefully without too much repetition!
Are you participating in Me-Made-May this year?