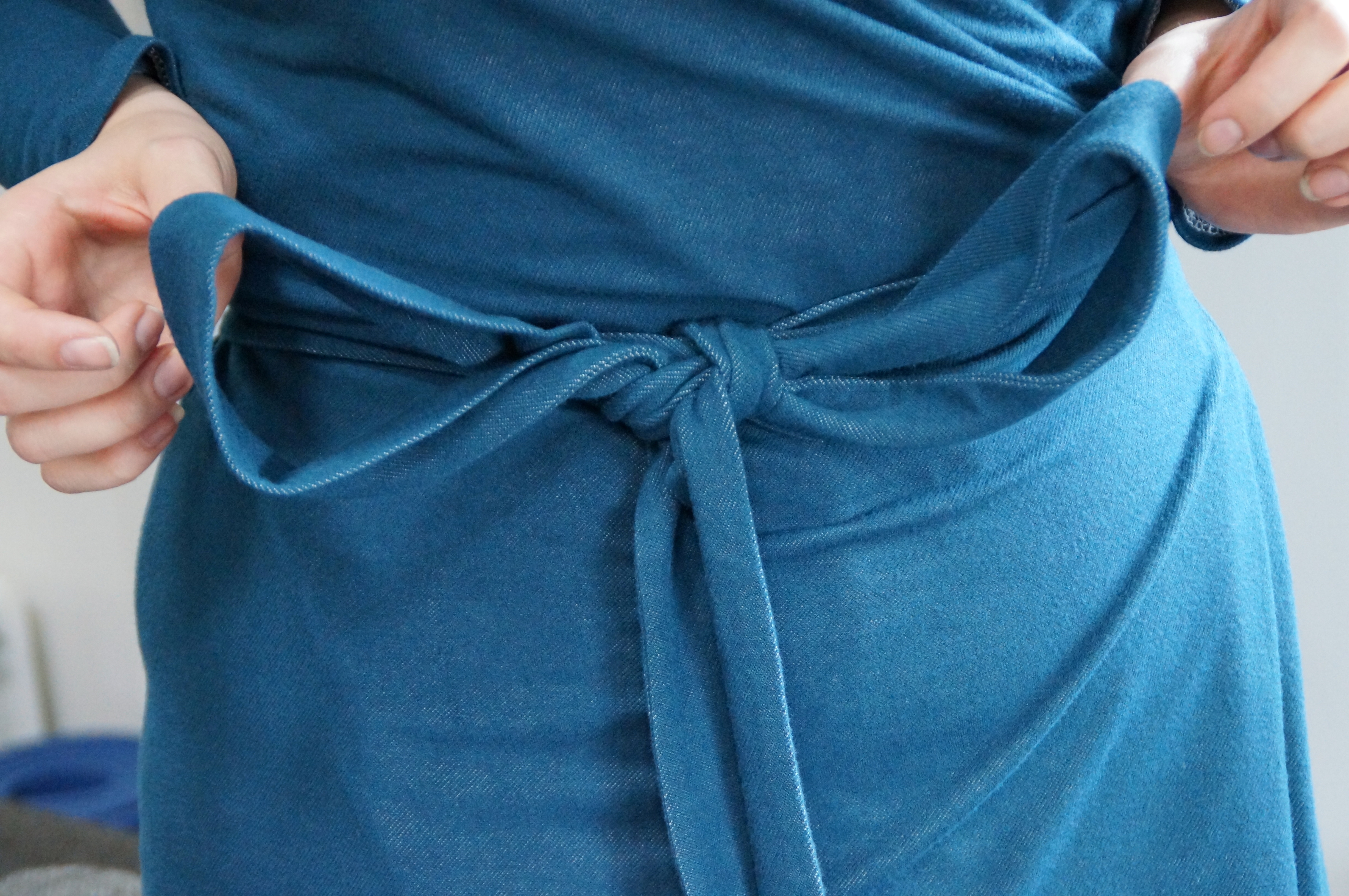 That's a wrap! – The SOI Meredith dress
When the Sew Over It Meredith dress came out a month or so ago, I wasn't enthusiastic straight away. As an avid SOI fangirl, I pretty much have all their patterns. Including the Ultimate Wrap Dress, which looks pretty much like the Meredith. Plus, I had just made an Eve dress for both my mum and me, so another wrap dress wasn't something that should have bumped to the top of my list. But then I saw all of the wonderful garments the SOI Pattern Insiders made…
They looked so great and flattering, and everyone who also made the Ultimate Wrap, said that this was better. That was enough to convince me that yes, I had to have this and yes, I need to make it NOW.
The fabric
Luckily I pretty much have every type of fabric under the sun in my stash, so I also had the perfect fabric for the Meredith. I can't remember where on when I bought it. My guess would be at a fabric market a couple of years ago. It's a flowy jersey, maybe viscose, but I'm not great at identifying the contents. It has this really interesting silver thread in it, that you can see when it's stretched out. It does give a lot of depth to the fabric.
I made a straight size 14. The blocks SOI use, fit me quite well, so I didn't feel the need to make a toile or do alterations beforehand. The pattern itself was pretty straightforward and it came together quite quickly. I do always commit the faux-pas of not really using a zigzag stitch or the stretch stitch on my machine… I don't have the patience for that, but I really should… Last time I pulled it out of the laundry basket I heard some ripping noises 😅

It has been some time since I finished it (life got in the way of blogging), and I have worn it a lot! Especially in May for Me Made May, since it was so easy and comfortable. I do like the look of it with black tights more on me than with bare legs, so I don't know if I'll wear it as much now the weather is heating up. If not, it'll probably be one of the first things that comes out in the autumn. It's just so comfy ❤ The secret pyjama score is very high! I do notice that the fabric is beginning to show signs of wear already, but maybe I can still remedy that with my fuzz exterminator thingy (I don't know what it's really called 😅).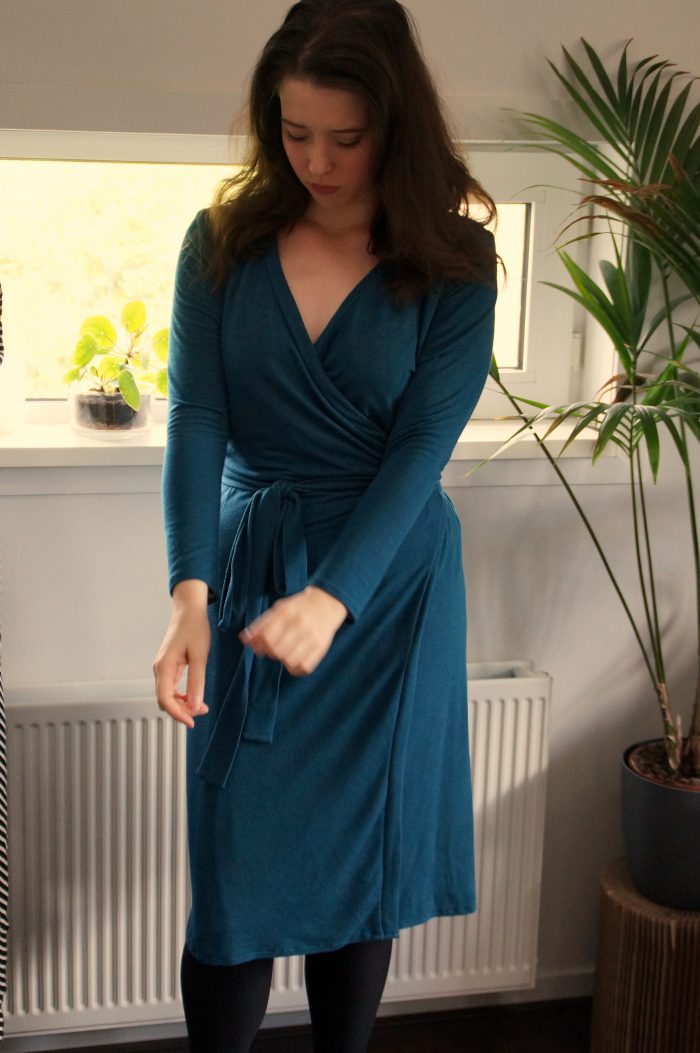 And the winner is…
As to compare it to the Ultimate Wrap Dress, the Meredith definitely comes out on top! The UWD did not fit me at all. It was too short and gaped, which isn't the case with Meredith. It has been a while since I made it, but the UWD was basically unwearable. I also think that because the Meredith can also be used for more flowy jerseys, it's more flattering. I know there will be more of them in my future!