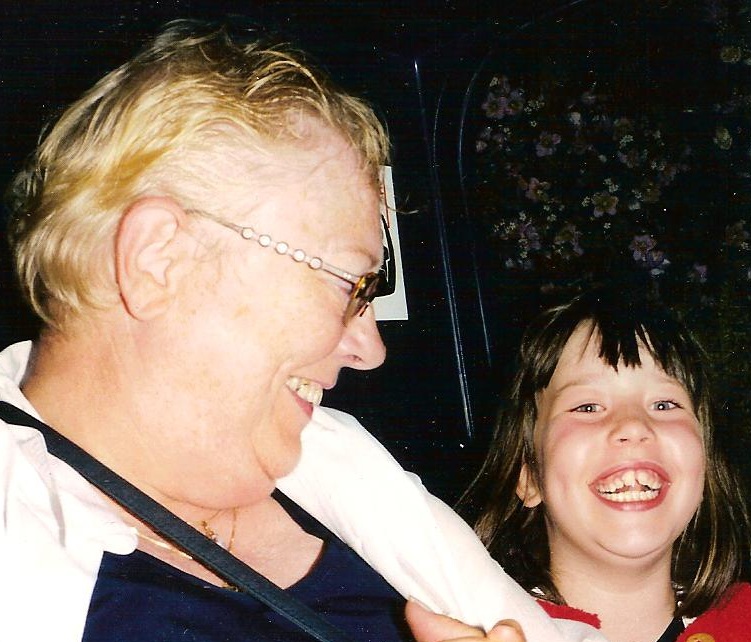 Why I started sewing (and can't seem to stop!)
I've always been fascinated by sewing. Both my grandmothers were keen sewers and I spent a lot of my time growing up with my maternal grandmother. Omi (my nickname for her) made most of her clothes herself and had a big sewing room.
She also had a dollhouse there and all other toys, which meant that she could sew whilst I was playing. Omi often told me when I was older, that, as a 2-year old, I would pick up pins and needles for her without putting them in my mouth. (I really don't know if this is true, I probably did but quickly learned that that really hurts!)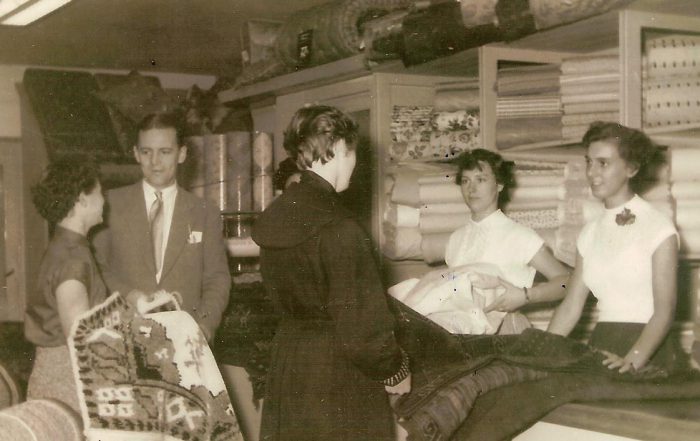 Near her sewing space she also had a huge pile of Burdas and Knip Mode (the Dutch equivalent). This included a carnival special that I don't think she ever made something out of, but I loved looking at the pictures in it. She has made some beautiful garments for me over the years, including fancy dress clothes.
The best dresses ever
Every Queens Day from five years till about eight or nine I would participate in the costumed parade. At the end the best dressed kiddies got a prize. The first year I entered with an amazing black and gold dress, completely styled with a gold crown. Even though I was very small, I remember this immense pride on my grandmother's face when I won that year!
Of what I remember (or have seen the pictures of) the following years I entered with a Snow White costume (I looked a lot like Snow White growing up with a bob and naturally red lips and pale skin) and a Georgian dress (my mom had a Pride & Prejudice period when the series with Colin Firth came out). Both were also the best dresses ever in my opinion, and I felt really special that I wore something no-one else could have.
Later, when I started getting pocket money for my own clothes, I wanted to make the most of that money and thought sewing would be cheaper than buying clothes (Oh how wrong I was, my current stash is worth a small fortune!). So, I bought a sewing magazine, went to the market and asked Omi for help. Sadly, I wasn't very patient back then and shortly thereafter it lay abandoned in a corner. From thereon I only touched a sewing machine for little, non-garment, projects.
Making my own clothes
My grandmother passed away in 2011. We were very close and I still miss her everyday. In fall 2016 the Boyfriend and I had recently moved to Rotterdam and I felt a bit lost. I don't normally work on Fridays but he does and those days proved to be quite lonely. Never having lost the fascination for sewing and in an attempt to be closer to Omi, I went to a local sewing cafe. Scared to bits, I signed myself up for a 10 part sewing course. I would start the following week.
I made a bag (which I still use a lot), a flimsy bolero cardi (thrown out), an ill-fitting pair of pants (think I still have it, but I would never wear it outside of the house) and a dress that made me look like a nun. Not a huge success you'd say… And yet, I discovered that after a busy week at work this was my ultimate way of unwinding. So after that I continued making things at home on an old Pfaff. A couple of Google searches and I discovered the wonderful sewing community and indie pattern companies like Sew Over It. For my 24th birthday I got an overlocker and that's when I really caught the sewing bug.
There are a lot of things that bring me joy, but sewing is high in this ranking. It keeps me sane and I love learning new things and techniques. And let's be honest, are there more satisfying words to say than; "Thanks, I've made it myself"? 😊